People powered education
We believe in a future where compassion thrives; where people support each other to connect, belong and to feel valued at every stage of their lives.
The Catalyst Education team brings a wealth of experience and know-how in their areas of expertise. The team's primary focus is to empower staff to deliver a unique, human-centered education and training approach that delivers future-ready professionals, armed with the knowledge, skills and capabilities needed to create a compassionate society.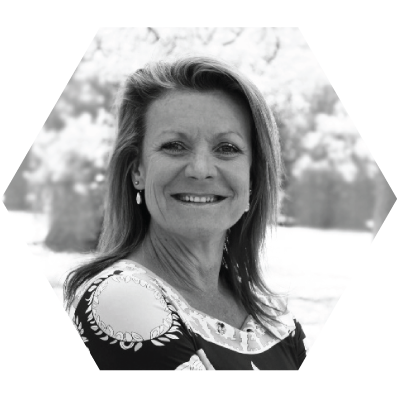 Jo Asquith
Chief Executive Officer
MA; BTeach: GAICD
Jo's deep knowledge, experience and purposeful leadership in the education sector focuses on supporting learners to realise their education and career ambitions.
With over 20 years' experience in Australian schools, tertiary education and VET sectors, Jo has held a variety of roles from primary school teacher, University lecturer to Indigenous support teacher to CEO in her current role. Jo also has 15 years' experience in international education and has held senior positions at several Australian Universities, chaired the Australian Universities International Directors' Forum (AUIDF) and served two terms on the International Education Association of Australia (IEAA) board.
Jo is currently a member of the Independent Tertiary Education Council Australia (ITECA) Victorian Committee.
As part of Jo's commitment to social purpose, she is a keen supporter of the Vinnies CEO Sleepout. Jo has slept out for the past three years, raising over twenty thousand dollars for this worthy cause.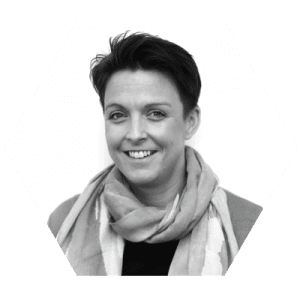 Sarah Collisson
Chief Operations Officer
Sarah has worked in the VET sector since 2007, beginning her career as a trainer and assessor. Moving through the many different areas of the business has seen her develop skills in resource development, learner recruitment, account management, compliance and leading the training team.
Sarah's passion lies in empowering both learners and colleagues to thrive within whatever their chosen field may be. Her current role allows her to combine her passions of education, leading teams and personal development.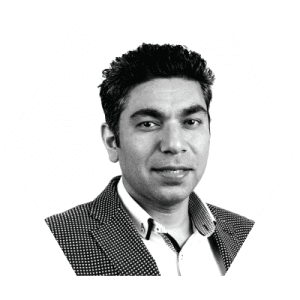 Salil Gupta
Chief Financial Officer
Salil brings to Catalyst Education strong commercial acumen with over 15 years' experience in commercial finance and business reporting, holding several senior roles across a various of industry sectors including BPO, sales and education.
Salil has a Masters in Commerce, Master of Business Administration and is a Member of Chartered Accountants in Australia.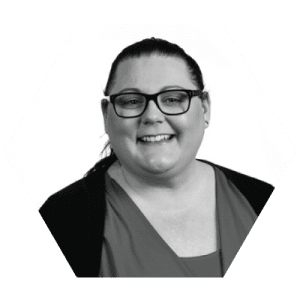 Katherine Hussar
National Training Manager
Katherine has over 17 years' experience in the early childhood education and care sector and over 6 years' in the VET sector.
Throughout Katherine's career she has developed a strong knowledge and understanding of the community services sectors and is committed to leading her team of trainers with purpose and passion with a commitment to advocacy and making a difference. Katherine is focussed on creating positive outcomes for learners and delivering high quality, compassionate graduates for the early childhood and aged care professions.
Katherine holds a Bachelor of Teaching (Early Childhood Education and Care) and has developed her leadership skills over many years in various management roles.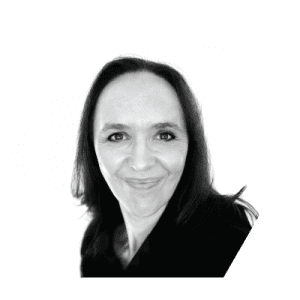 Donna Dejkovski
Head of Learning Product
Donna is an experienced learning and organisational development practitioner with expertise in vocational education and training.
With successful national industry practice in the construction and property services, financial services and local government sectors, Donna is skilled in developing contemporary learning products.
An advocate for education that leads to personal and professional fulfillment, Donna understands the impact high quality learning and assessment resources can play in supporting positive vocational learning outcomes.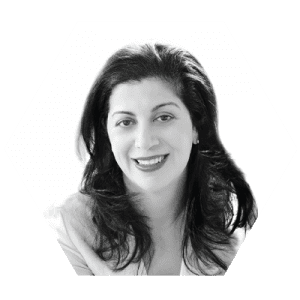 Christine Mawal
Head of People & Culture 
Christine has over 20 years' experience as a people and culture leader delivering innovative strategies that have facilitated growth and change in organisational capability, employee engagement, and performance.
Christine's leadership experience has been gained across diverse industries including financial services, FMCG, communication, and education including RMIT and Melbourne Business School. Christine is passionate about creating organisational culture where people thrive, perform and deliver extraordinary outcomes.
Christine holds a Bachelor of Commerce, a Master of Applied Science, and is a graduate of the AICD program.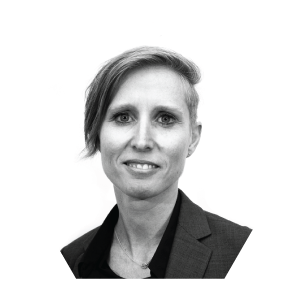 Julie van Belkom
Head of Governance, Risk & Compliance
Julie has over 20 years' experience in the VET Sector and is an experienced senior executive specialising in governance,  risk management, compliance, leadership, and strategic foresight.
Julie has extensive experience in adult education with a focus on fostering the next generation of leaders to optimise social improvement and impact. Julie is a passionate advocate for the promotion of inclusion, diversity, and gender equality.
Julie holds a Foundations of Directorship (AICD), Bachelor of Business Management, and Diploma of Quality Auditing.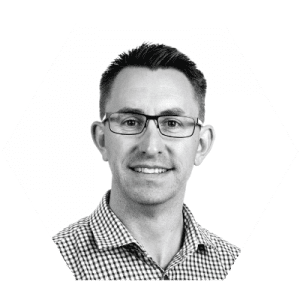 Ryan Christie
Head of Marketing
Ryan has over 18 years' of marketing experience working across a variety of industries including insurance, law, standards and marketing solutions.
Ryan's expertise includes developing holistic strategic and tactical planned marketing to build brands while empowering the people within them. Supported by skills in both above and below the line marketing channels, including systems and platforms, Ryan specialises in content that engages, informs and inspires throughout the entire customer journey.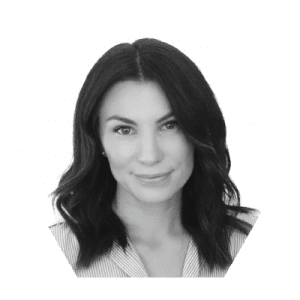 Ellie Shay
National Sales Manager  |  Business Development
With over 5 years' at Catalyst Education, Ellie along with her dedicated team are focussed on supporting clients to skill their current and new workforce. Ellie utilises her strong management experience along with her ability to build lasting interpersonal relationships to help clients navigate training and funding processes and requirements, including traineeships.
An advocate for positive social change and impact, Ellie is a proud board member of The Rado Foundation, and is always seeking opportunities to give back to the community. She is driven by a desire to break down barriers to education for learners, and create a diverse workforce to enrich society.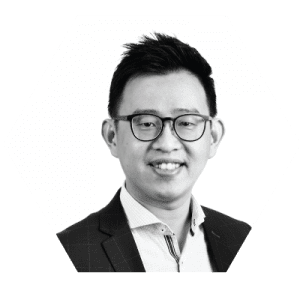 Syachfri Tjhia
Head of Information Technology
Syachfri has over 12 years' experience in technology infrastructure, support, development, implementation and project management.
Syachfri holds a Bachelor of Business (Business Information Technology). This qualification and the variety of different positions Syachfri has held, have exposed him to the many different aspects of operating a quality Registered Training Organisation.
Meet our board
Our Board of Directors comprise highly-skilled individuals with specific industry knowledge and experience in building and growing successful businesses.
___________________________________________________________________________________________________________________________________________________________________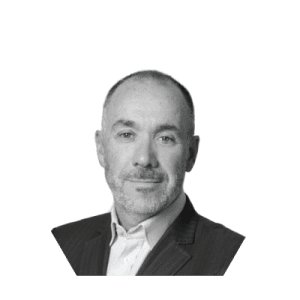 Andrew Thorburn
Non- Executive Chair
Andrew is heavily engaged in impact investing, and is also involved in various startups, including climate and indigenous ventures. He is a Senior Advisor at Boston Consulting Group (BCG).
Prior to this Andrew had a long career in banking, and was CEO of National Australia Bank (NAB) from 2014-2019 and CEO of Bank of NZ from 2008-2014.
Andrew is Chair of City on a Hill, a Melbourne based church, and is an accredited Sports Chaplain. He has a B.Com from the University of Auckland, and an MBA from the University of Durham.
___________________________________________________________________________________________________________________________________________________________________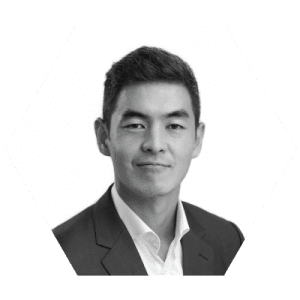 Chris Yoo
Non-Executive Director
Chris has 15 years' experience as a private equity investor and corporate advisor. Chris was previously a Partner with Crescent Capital partners, Principal with Bain Capital Asia and a strategy consultant with Bain & Company.
Chris is an Executive Director at For Purpose Investment Partners, is the Chair of the Refugee Advice & Casework Service (RACS), Australia's oldest and largest asylum seeker community legal centre.
Chris has held numerous corporate directorships, in particular across the healthcare sector, and holds a Bachelor of Laws and Bachelor of Engineering from the University of Sydney.
___________________________________________________________________________________________________________________________________________________________________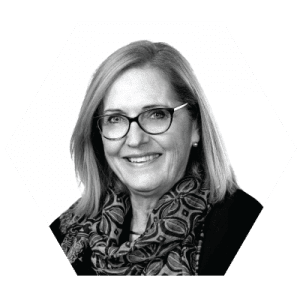 Pam Christie
Non-Executive Director
Pam has extensive experience working in the NSW and Australian governments in senior executive roles in the areas of vocational education and training, higher education, regulation and aged care.
Pam is Executive Director, Strategic Capability with the Aged Care Quality and Safety Commission. Pam previously led TAFE NSW through a period of transformational change as Managing Director. She commenced her career as a secondary teacher and is passionate about empowering people through education and training.
Pam holds a BA (Macquarie University), Dip Ed and Grad Dip Ed Studies. She is an AICD graduate and Senior Fellow, University of Melbourne.
___________________________________________________________________________________________________________________________________________________________________