We are pleased to announce that David Barnett has been appointed as the Chair of Catalyst Education.
David has spent thirty-six years in the education industry, holding a number of senior leadership positions in Australia and across the Asia Pacific region at Pearson, the global education company. He was particularly closely involved in leading Pearson Australia's transformation from a print and analogue business to a significant provider of digital products and services, with a greater focus on the learner.
In more recent years, David has taken on various new roles in the education field, further showcasing his dedication to the industry. In 2022, he joined the board of E2, an edtech company, as a non-executive director and Chair. He has also provided advisory services to Adventus, an international student recruitment platform, and KordaMentha, an advisory and investment firm.
In 2023, David served as the Interim Chief Operating Officer & Vice President at the University of Canberra. He has also joined the Board of Victoria University Online, where he currently serves as the Chair.
David is a graduate of Macquarie University, MGSM, and the Australian Institute of Company Directors. He has held previous non-executive roles, including serving as the Chair of Robert Menzies College, a residential college at Macquarie University, and as a Director of the Copyright Agency.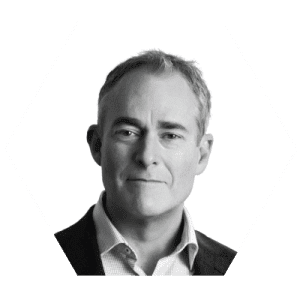 "The team at Catalyst is driven, passionate, and committed to making a difference. I am incredibly excited about the upcoming projects and the transformation we will bring to the organisation and the sector as a whole." – David Barnett, Chair, Catalyst Education
We are thrilled to welcome David Barnett as the new Chair of Catalyst Education. His presence brings a renewed sense of energy, infusing our organisation with fresh creativity.
We are thrilled to announce the appointment of Kean Selway as the CEO of Catalyst Education!
Kean Selway has an enduring passion and commitment to advancing the transformative effect that harmonised education and training can have to advance the economic, social and cultural care, wellbeing and prosperity of our society and the diverse communities in which we work and live, for future generations. 
Over the last twenty-five years, through the intersecting lenses of vocational, industry and higher education and training in Australia and the Indo-Pacific, Kean has built a broad and significant portfolio of achievement as a senior executive, CEO and board director. He has led transformational change and growth across a diverse spectrum of business and education operations, industry and government partnerships, and educational market development in contemporary, dynamic and complex regulatory, industry and community contexts.
Kean's leadership roles have included as managing director of his own company in hospitality and corporate development, as chief executive of a leading private vocational and industry education and training organisation, and as a senior executive of a leading, high-growth, contemporary Australian university with significant VET partnerships and pathways. Throughout, Kean has taken key roles in representing organisations, associations and regions with political, government, industry and community leaders and negotiating strategic and complex multi-lateral partnership, development and funding opportunities.
Kean holds a Bachelor of Business (Monash), Graduate Diploma of Management (Victoria) and an Executive Certificate in Global Strategy and Innovation (MIT). He has also completed the Senior Executive Programme at the London Business School and the Executive Colloquium at the Cranlana Centre for Ethical Leadership. He has been a Fellow of the Australian Institute of Company Directors (FAICD) since 2003.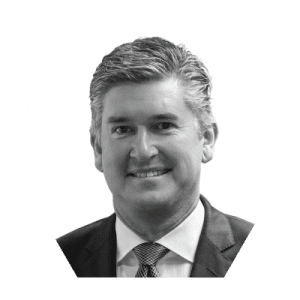 Kean believes there is a wonderful opportunity to build on Catalyst Education's national leadership and aspiration to meet the vast, diverse, and growing needs of community care in Australia for the future – through skilling and building Care workforces for people in our communities and improve lives for generations to come – and leverage this distinctive value to benefit the broader aspirations and social impact goals of For Purpose Investment Partners.
The values Kean holds, lives and leads, align naturally with those of the team at Catalyst Education; to show care and compassion, to be brave, to have integrity, and to make a difference, together.
"I am thrilled to have been appointed CEO of Catalyst Education, and with the team, I am energised to explore and lift the trajectory of aspiration, discovery, growth and achievement for the future."  – Kean Selway, CEO, Catalyst Education
Transforming lives through learning
They say it's not what you do but how you do it. Survey results from the National Centre for Vocational Education and Research (NCVER) are in, and we're pleased to see our dedication and experience reflected once again. These results show that Catalyst training organisations stand out when it comes to delivering ideal outcomes and quality education for learners in aged care and early childhood education and care.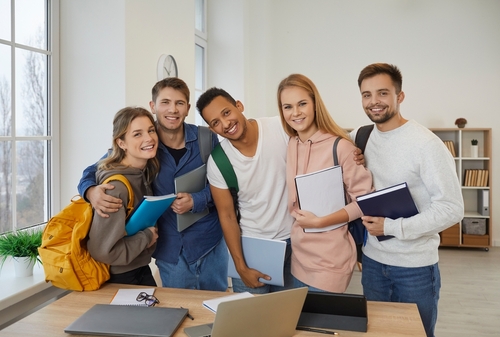 Our commitment to quality education and training
It's important that we continue to provide vocational education and training of the highest quality. This not only means designing our courses in conversation with industry leaders, growth and shifting expectations, but ensuring our learners have all the supports they need to unlock their full potential.
Catalyst's Registered Training Organisations (RTOs) Selmar and Practical Outcomes are doing exceptionally well on this front, with an exceptional 93.1% and 94.2% of learners reporting they were satisfied with the quality training these respective organisations provided overall.
Prioritising standout support
Our commitment to comprehensive learner support is a huge factor in positive results like these. Whether our learners are entering the sector for the first time, upskilling or interested in career progression, success is achievable with comprehensive suite of tailored individual supports.
There's nothing we won't do to ensure every individual learner has a fulfilling experience, and our students seem to agree – well over 86% said they would recommend a Catalyst organisation as their training provider.
Advantages of our human centred approach
Our human focused approach to learning is one of the key pillars which makes Catalyst stand out. Emphasising humanity, dignity, community and adaptive skills in everything we do means that we're providing education that makes a difference.
We're particularly interested in the results of surveys because we see them as opportunities for us to listen to what our learners have to say. And happily, what they're saying is positive.
You'll see that around 90% of our learners gained meaningful employment after training with us, which goes to show that Catalyst is at the forefront when it comes to preparing individuals for rewarding careers in aged care and early childhood and care.
Connecting with the sector
With much discussion in the media lately about workforce shortages in aged care and early childhood education, the message is clear that these sectors need our support.
While some organisations may use this to make a profit, it's about more than that for us. For Catalyst Education, vocational training is about creating a community of practice in which we and our partners in the sector can meet challenges together.
We've spent a long time fostering meaningful industry connections based on experience and trust. Our mutually supportive partnerships are just one of the reasons around 80% of learners who weren't employed before training with us gained employment after graduating from our courses in aged care and early childhood education. This is almost double the sector average.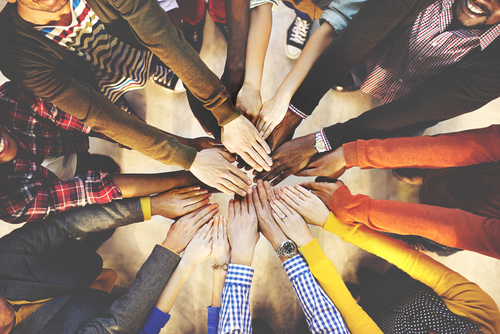 Quality education makes a world of difference
We know that quality education and training can transform lives on more than just an individual scale. Catalyst Education strives to be an engine for positive change, employment outcomes and sustainable practice in the sector, the community and beyond.