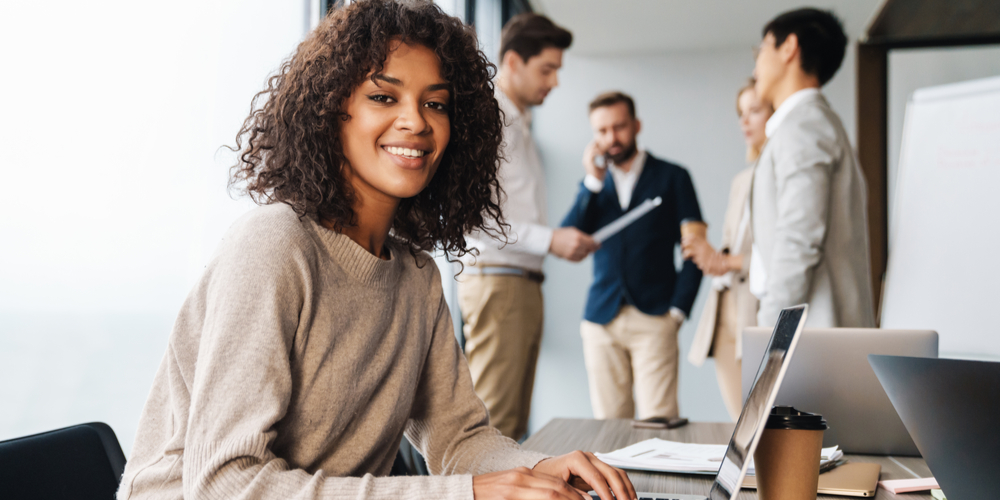 Pre-pandemic life can seem like a distant memory, especially for those in Victoria and New South Wales. After almost two years of studying from home, working from home, and/or adapting to challenging circumstances as essential workers in aged care and early childhood education, the time has come to explore the new normal.
With rising vaccination rates across the country and restrictions easing, the time has come for us to move into a post-lockdown world. While the prospect of heading back out into the world is exciting, not to mention seeing loved ones after months apart, you might feel nervous or worried. Rest assured this is completely normal. To ensure the transition to the new normal goes smoothly for you, we have compiled some tips that might help.
Move at your own pace
No doubt being able to access our freedoms again means there will be the opportunity to make some changes in your life. This doesn't mean you have to transform the way you live overnight. Take some time to assess what might change in your life in the coming weeks and months and make plans with a timeline that feels right.
You might prefer to ease back slowly — rushing to fill every day in your calendar and visit every favourite restaurant right away isn't necessary. If you need to, slow it down to a pace that suits you to build your confidence starting with places where you feel comfortable.
On the other hand, if you're ready to jump in to life where you left off that's fine too. Keep following the latest health and safety guidelines to keep yourself and your community safe while enjoying life in the way that makes you happy.
Making plans and setting goals
During lockdown you might have already reflected on your life and goals, and thought about what you want to achieve. Exploring new hobbies or activities, or even a new career could be on your agenda.
Any time is a great time to consider taking up a course or upskilling to advance your career. Aged care or early childhood education are two booming sectors are offering excellent job prospects for caring individuals who are seeking a career that is both rewarding and meaningful. Aged care workers deliver life-altering care for ageing individuals who require support to get the most from life. In early childhood education, you provide care for children from birth through to school age, supporting them through the most critical stage of development and laying the foundation for their education. Each is a career path with plenty of options to grow and thrive!
Maintain good habits
When we started adjusting to restrictions and changes when lockdowns were initially introduced, it became apparent how important daily routines can be. Same applies when looking at easing restrictions and their implications for our daily lives. Keeping some things as they are could be a good way of transitioning gently, for example your morning walk and coffee or evening reading hour.
Just because restrictions are coming to an end, it doesn't mean you need to stop doing those activities that you really enjoyed during lockdown. Many people found themselves become passionate about cooking, exercise routines or hobbies at home, and it's okay to continue with the things you have come to love – especially if they've been good for you!
It might be tempting to rush out and do everything all at once simply because we are allowed, but keep prioritising your self-care and don't push yourself too hard. There's plenty of time to enjoy those freedoms we've all been longing for.
Talk to your friends and families
If you feel anxious, apprehensive or nervous about the easing restrictions and our re-introduction into the world, reach out and talk to those around you. Your friends, family and colleagues can offer support and may even be experiencing similar feelings. After all, we've all been through this together and we're coming out of it together too.
When making plans, don't forget to check in with your friends, family and work colleagues about what they are comfortable doing. We are all different — communication is key to take a supportive approach as we navigate the new normal.
Remember, you might need to adjust your expectations a little because chances are life won't be exactly the same as pre-pandemic but there are still so many fun and exciting things to do in the new normal.
Keep the resources below in mind for anyone who needs support for their mental health and wellbeing:
Lifeline Australia
Provide access to 24 hour crisis support and suicide prevention services.
Website: www.lifeline.org.au
Telephone: 13 11 14
Beyond Blue
Provides information, and support for depression, anxiety and suicide prevention.
Website: www.beyondblue.org.au
Telephone: 1300 224 636
Headspace
Provides young people with information and resources on mental health, physical health, work and study support, and alcohol and other drug services.
Website: www.headspace.org.au
Telephone: 1800 650 890
1800 Respect
Provides 24 hour support to people impacted by sexual assault, domestic or family violence and abuse.
Website: www.1800respect.org.au
Telephone: 1800 737 732
Mindspot
Provides free effective internet delivered psychological assessment and treatment for stress, anxiety, worry, depression, low mood, OCD and trauma (PTSD).
Website: www.mindspot.org.au
Telephone: 1800 614 434
Kids Helpline
Provides private and confidential 24/7 phone and online counselling service for young people aged 5 to 25.
Website: www.kidshelpline.com.au
Telephone: 1800 55 1800
National Debt Helpline
Helps people tackle their debt problems.
Website: www.ndh.org.au
Telephone: 1800 007 007
National Coronavirus Helpline
Provides information and advice about COVID-19.
Website: www.health.gov.au/contacts/national-coronavirus-helpline
Telephone: 1800 020 080
Go back to News