We are pleased to announce that David Barnett has been appointed as the Chair of Catalyst Education.
David has spent thirty-six years in the education industry, holding a number of senior leadership positions in Australia and across the Asia Pacific region at Pearson, the global education company. He was particularly closely involved in leading Pearson Australia's transformation from a print and analogue business to a significant provider of digital products and services, with a greater focus on the learner.
In more recent years, David has taken on various new roles in the education field, further showcasing his dedication to the industry. In 2022, he joined the board of E2, an edtech company, as a non-executive director and Chair. He has also provided advisory services to Adventus, an international student recruitment platform, and KordaMentha, an advisory and investment firm.
In 2023, David served as the Interim Chief Operating Officer & Vice President at the University of Canberra. He has also joined the Board of Victoria University Online, where he currently serves as the Chair.
David is a graduate of Macquarie University, MGSM, and the Australian Institute of Company Directors. He has held previous non-executive roles, including serving as the Chair of Robert Menzies College, a residential college at Macquarie University, and as a Director of the Copyright Agency.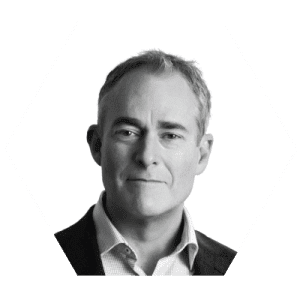 "The team at Catalyst is driven, passionate, and committed to making a difference. I am incredibly excited about the upcoming projects and the transformation we will bring to the organisation and the sector as a whole." – David Barnett, Chair, Catalyst Education
We are thrilled to welcome David Barnett as the new Chair of Catalyst Education. His presence brings a renewed sense of energy, infusing our organisation with fresh creativity.
We are thrilled to announce the appointment of Kean Selway as the CEO of Catalyst Education!
Kean Selway has an enduring passion and commitment to advancing the transformative effect that harmonised education and training can have to advance the economic, social and cultural care, wellbeing and prosperity of our society and the diverse communities in which we work and live, for future generations. 
Over the last twenty-five years, through the intersecting lenses of vocational, industry and higher education and training in Australia and the Indo-Pacific, Kean has built a broad and significant portfolio of achievement as a senior executive, CEO and board director. He has led transformational change and growth across a diverse spectrum of business and education operations, industry and government partnerships, and educational market development in contemporary, dynamic and complex regulatory, industry and community contexts.
Kean's leadership roles have included as managing director of his own company in hospitality and corporate development, as chief executive of a leading private vocational and industry education and training organisation, and as a senior executive of a leading, high-growth, contemporary Australian university with significant VET partnerships and pathways. Throughout, Kean has taken key roles in representing organisations, associations and regions with political, government, industry and community leaders and negotiating strategic and complex multi-lateral partnership, development and funding opportunities.
Kean holds a Bachelor of Business (Monash), Graduate Diploma of Management (Victoria) and an Executive Certificate in Global Strategy and Innovation (MIT). He has also completed the Senior Executive Programme at the London Business School and the Executive Colloquium at the Cranlana Centre for Ethical Leadership. He has been a Fellow of the Australian Institute of Company Directors (FAICD) since 2003.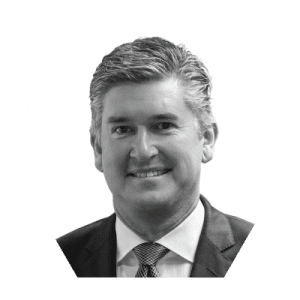 Kean believes there is a wonderful opportunity to build on Catalyst Education's national leadership and aspiration to meet the vast, diverse, and growing needs of community care in Australia for the future – through skilling and building Care workforces for people in our communities and improve lives for generations to come – and leverage this distinctive value to benefit the broader aspirations and social impact goals of For Purpose Investment Partners.
The values Kean holds, lives and leads, align naturally with those of the team at Catalyst Education; to show care and compassion, to be brave, to have integrity, and to make a difference, together.
"I am thrilled to have been appointed CEO of Catalyst Education, and with the team, I am energised to explore and lift the trajectory of aspiration, discovery, growth and achievement for the future."  – Kean Selway, CEO, Catalyst Education
Transforming lives through learning
They say it's not what you do but how you do it. Survey results from the National Centre for Vocational Education and Research (NCVER) are in, and we're pleased to see our dedication and experience reflected once again. These results show that Catalyst training organisations stand out when it comes to delivering ideal outcomes and quality education for learners in aged care and early childhood education and care.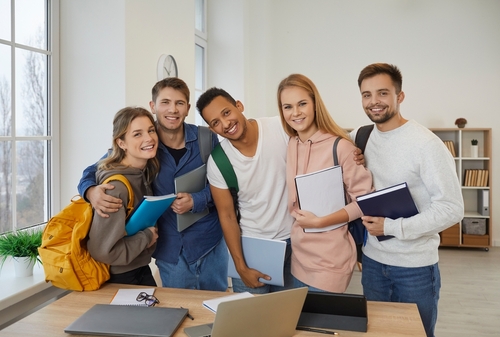 Our commitment to quality education and training
It's important that we continue to provide vocational education and training of the highest quality. This not only means designing our courses in conversation with industry leaders, growth and shifting expectations, but ensuring our learners have all the supports they need to unlock their full potential.
Catalyst's Registered Training Organisations (RTOs) Selmar and Practical Outcomes are doing exceptionally well on this front, with an exceptional 93.1% and 94.2% of learners reporting they were satisfied with the quality training these respective organisations provided overall.
Prioritising standout support
Our commitment to comprehensive learner support is a huge factor in positive results like these. Whether our learners are entering the sector for the first time, upskilling or interested in career progression, success is achievable with comprehensive suite of tailored individual supports.
There's nothing we won't do to ensure every individual learner has a fulfilling experience, and our students seem to agree – well over 86% said they would recommend a Catalyst organisation as their training provider.
Advantages of our human centred approach
Our human focused approach to learning is one of the key pillars which makes Catalyst stand out. Emphasising humanity, dignity, community and adaptive skills in everything we do means that we're providing education that makes a difference.
We're particularly interested in the results of surveys because we see them as opportunities for us to listen to what our learners have to say. And happily, what they're saying is positive.
You'll see that around 90% of our learners gained meaningful employment after training with us, which goes to show that Catalyst is at the forefront when it comes to preparing individuals for rewarding careers in aged care and early childhood and care.
Connecting with the sector
With much discussion in the media lately about workforce shortages in aged care and early childhood education, the message is clear that these sectors need our support.
While some organisations may use this to make a profit, it's about more than that for us. For Catalyst Education, vocational training is about creating a community of practice in which we and our partners in the sector can meet challenges together.
We've spent a long time fostering meaningful industry connections based on experience and trust. Our mutually supportive partnerships are just one of the reasons around 80% of learners who weren't employed before training with us gained employment after graduating from our courses in aged care and early childhood education. This is almost double the sector average.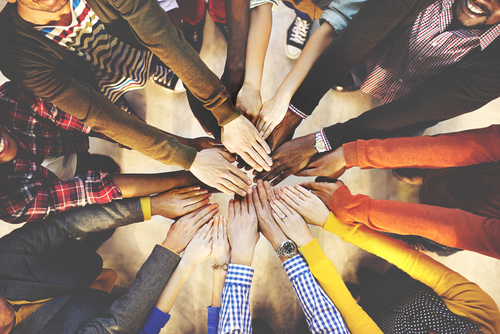 Quality education makes a world of difference
We know that quality education and training can transform lives on more than just an individual scale. Catalyst Education strives to be an engine for positive change, employment outcomes and sustainable practice in the sector, the community and beyond.
Aged care and early childhood are in critical need of skilled workers. But it's not all bad news – one of the upsides to a skills shortage is a renewed focus on jobs, skills, training and workplace satisfaction.
Quality training providers play a key role in these times. It starts with education, and our job is to maximise opportunity and support positive outcomes for everyone involved. It's an exciting time for aged care and early childhood education, with almost no end to career opportunities in these vibrant, thriving sectors.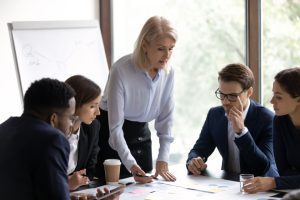 Addressing skills shortages
It's no secret that both aged care and early childhood education currently face serious skills shortages. Recent reports suggest that in early childhood alone, an influx of over 6,000 workers is needed to address the crisis. Aged care finds itself in a similar predicament: a recent list compiled by SEEK positions aged care as the third most in-demand job in Australia.
While this sounds critical, it's not all doom and gloom. Yes the sectors are under strain, and it's going to take a mutual and sustained effort between organisations, training providers, sector leads and employers to attract and retain staff. This is going to be a priority in coming years, but it doesn't take much to see it as an opportunity.
The upside of high job demand
The good thing to come out of all of this is that there have never been more opportunities within each sector, not only for employment but for change, development, innovation and growth. For organisations and employers, this is an opportunity to refresh, reorient and streamline your workforce. Job demand drives wage growth and attracts better workers to the sector.
It's time to invest in staff, encourage professional development, take advantage of opportunity and enjoy the mutual benefits having a skilled and passionate workforce can provide.
How our RTOs support sector growth
Choosing a quality training provider means choosing viability, confidence and growth. Catalyst is proud to be at the helm of some of our country's most reputable training providers in aged care and early learning.
As the aged care sector continues to respond to the findings of the Royal Commission into Aged Care, the focus will be on quality training and investment in skills across the sector. The goal is to put people at the heart of aged care, and this means supporting workers as well as clients. The aged care workforce is the heart and soul of the sector – engaged, passionate and confident workers will deliver the best possible care.
In early childhood education, the future is in the hands of educators. Exceptional education is possible – it's just a matter of providing the right training and support for our future educators. It's important to highlight the benefit of ongoing training, which ensures centres continue to deliver the highest standard of education and care for families. Quality training also enhances each centre's ability to meet requirements set out by the National Quality Framework and Early Years Learning Framework, contributing directly to higher NQS ratings when it comes to being assessed.
We might be biased, but for us it's the training organisations that are the pulse of the sector. Education and training is the lifeblood of both aged care and early childhood, helping to develop future leaders, inspire passionate carers and funnel desirable workers into the organisations and businesses that desperately need them. We're proud to say that after training with us, most graduates report that their studies led them directly to a job.
Start on your journey with online learning
One of the goals of vocational training is to make learning as accessible as possible and conducive to getting a job. That's why our RTOs offer most qualifications in aged care and early childhood education via flexible online learning.
Studying online gives learners the ability to choose when and how they study, enabling them to balance work and lifestyle commitments. Most of our courses take about twelve months to complete, and learners have access to a range of helpful online resources as well as dedicated advisors.
For employers, encouraging current staff to gain new qualifications, upskill or reskill via online learning is a meaningful way to promote professional development. Training providers can work with you to identify and deliver the most rewarding professional development opportunities for your organisation.
Kick off a rewarding career with a traineeship
Another way to get started is through a traineeship in aged care or early childhood education. A traineeship is a type of vocational learning where you train and study at the same time, providing opportunities to earn while you learn. Trainees apply skills and knowledge in a real workplace, in real time. For employers, taking on trainees provides access to wage subsidies and government funding as well as the opportunity shape the workforce you want.
Career outcomes in aged care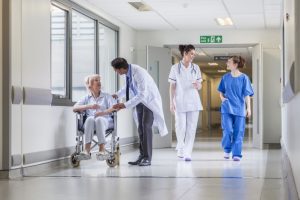 Aged care is a diverse sector with many different roles available. It all depends on where you take it.
For learners, starting out with a Certificate III in Individual Support is the first step to working in a sector where you'll be promoting the dignity and wellbeing of elderly people.
For those already working in the sector and employers looking to promote professional development, upskilling, reskilling or gaining a new qualification could see workers take on new responsibilities and open up pathways into leadership, leisure and health and community sector management.
Some aged care career outcomes include:
Personal care worker
Residential care worker
Program co-ordinator
Community service co-ordinator
Leisure and Lifestyle co-ordinator
Community or disability support worker
Career outcomes in early childhood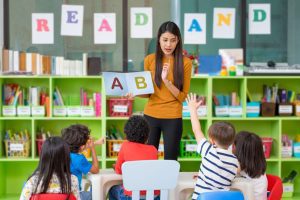 This year, the early childhood sector is set to be injected with increased funding, which means better care for more families, increased employment opportunities and a more vibrant sector all round.
Your career is what you make it, and for those looking to get started, a Certificate III in Early Childhood Education and Care is your passport into this thriving sector. Once you're there, you'll promote learning through play and make a difference in the lives of children and families.
For those already working in the sector and for employers who wish to invest in future leaders, supporting staff to gain further qualifications means opening doors to leadership, management and even teaching.
Some exciting career outcomes for early childhood education include:
Early childhood educator
Nanny
Family day care educator
Kindergarten assistant
Room leader/Lead educator
Assistant Director
Centre Director
Kindergarten or Primary School teacher
Start enjoying the rewards
Aged care and early childhood education aren't going anywhere. In fact, these thriving sectors are only set to grow, adapt and become stronger. When we work together to promote the health and viability of these important sectors, we can all enjoy the rewards. Quality training is where it begins.
With the ongoing demand for skilled workers in the aged care and early childhood sectors, attracting and retaining staff will remain at the forefront of business strategies in the coming years. Investing in professional development can boost morale and create a more sustainable working environment, helping to achieve this goal.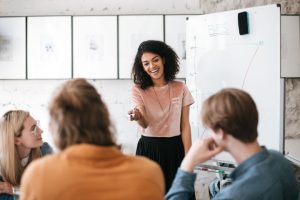 Professional development for confidence and growth
If the past few years have taught us anything it's that change is constant. Today's workforce needs to be highly skilled, flexible and ready to adapt. More than that, the recent challenges faced by both the aged care and early childhood sectors have shown us that supporting workers to feel engaged and rewarded reduces the risk of burnout and contributes to a more sustainable workforce long-term.
Continuing their training and development not only equips employees to respond to change but helps them feel confident and fulfilled, contributing to a better workplace all round.
What does professional development look like today?
Professional development emphasises the accumulative nature of knowledge and the ongoing benefits of education. This doesn't just mean supporting staff to enhance their practical abilities but includes honing adaptive skills like communication, teamwork, critical thinking and leadership.
Professional development activities and opportunities include:
Upskilling
Reskilling
Supporting staff to obtain higher qualifications
Supporting staff in pathways to leadership
Team building
Group training
A strong workforce should not only be capable but also satisfied. This holistic approach puts people, their achievements and values at the heart of the services we provide.
The power of professional development to address skills shortages
We're well aware by now that aged care and early childhood education face a critical skills shortage. One positive to emerge from this is a renewed focus on jobs, training and employee satisfaction. Workers need to be respected, supported and motivated to achieve their career goals. A sector is only as strong as its workforce, which is what makes professional development so important.
Mutual benefits for employers and staff
Focusing on professional development has a range of mutual benefits. When you invest in training and development you help employees honour their passions, recognise their unique abilities and implement their hard-earned skills. It's a way to empower workers and improve job satisfaction, as well as an investment in the quality of your workforce for years to come.
Positive outcomes of professional development include:
High motivation and goal setting among staff
Increased job satisfaction
A more engaged and caring workforce
Increased loyalty and incentive to remain with employers long-term
Innovation, collaboration and leadership
How quality training providers can support professional growth
Vocational training is designed with employability in mind. Recent data confirms that quality training is a sure road to job satisfaction in aged care and early childhood education, with high levels of graduates reporting their training was relevant and helped them find employment.
Quality training means quality care, which in turn means higher standards for employers, employees and clients across the entire sector.
Your employees are the heart and soul of your organisation as well as the wheels that keep it in motion. Ensuring their training is comprehensive and up-to-date is the best way to guarantee the success of your business and the quality of your service. Taking time to choose the right training provider can make all the difference.
Opportunities to upskill in aged care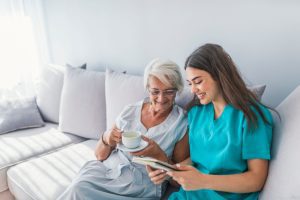 The findings of the Royal Commission revealed that aged care needs to change. Putting people at the heart of aged care not only means maintaining high standards for clients but also supporting staff. Ongoing training can reduce burnout, increase job satisfaction and provide new opportunities for employees to thrive.
Upskilling, reskilling and getting qualified creates opportunity in the aged care sector. There are many ways to upskill, depending on the desired outcome.
Leadership pathways in aged care
Reports suggest that an influx of around 35,000 new workers is needed to combat the skills shortage in aged care. The upside is that opportunities abound.
Employers can support their staff to upskill by checking out what courses are on offer. Traineeships provide mutual benefits for employers and learners and are a great way to attract talent to your workplace.
With a Certificate IV, employees can take on more responsibility. Leisure and Health is another rewarding pathway, with outcomes that include lifestyle coordination and managing activity programs.
Grow future leaders by encouraging individuals with outstanding capabilities to qualify with an Advanced Diploma of Community Sector Management.
Opportunities to upskill in early childhood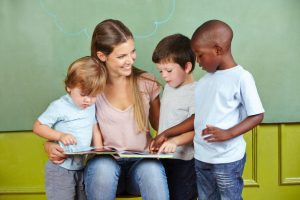 High job demand in early childhood education and care means that supporting your staff to upskill and become qualified will create a dedicated workforce who are highly skilled and eager to embrace challenges.
One way training providers can work with you to attract and retain staff is via traineeships. This allows workers to earn while they learn and create lasting connections. For service providers, traineeships give access to skilled workers, government funding and wage subsidies, and the ability to shape the right workforce for the job.
Leadership pathways in early childhood
We don't need to tell you that early childhood education is an engaging field with diverse roles to be filled. Discovering what courses are on offer is a starting point for employers interested in encouraging professional development among staff.
Empowering employees might look like encouraging them to take on greater responsibilities in your centre, such as becoming a Room Leader. For this they'll need a diploma, which can open up further pathways to leadership depending on where you and your employees choose to go.
If university is their ultimate goal the diploma can even secure them a pathway to a Bachelor degree in primary teaching.
With over 6,000 roles to fill, encouraging skills and innovation among your staff is going to benefit the entire sector.
Empower your employees
Professional development is empowering for everyone. If you're an aged care or early childhood organisation interested in creating a highly motivated, skilled and engaged workforce, now's the time to partner with a training provider. At Catalyst, our courses are designed to maximise opportunity for the people who support these vital industries.
The ability to use digital technologies and the internet to find information and communicate involves a form of literacy known as digital literacy.
Smartphones, smart watches, computers, cars — the online world is very much a part of the real world. Digital literacy is now essential in business and personal life.
The coronavirus pandemic fast-tracked and increased the need for digital literacy, with an enormous uptake of digital technologies for working from home and connecting across the world. It's not a bad thing though — individuals and organisations across a variety of sectors can use digital literacy to optimise their communication, productivity and approach to work and education. With a little know how, your business can use digital and online tools to reach your goals sooner and run your business more efficiently.
Improve your digital literacy and thrive
Improve your digital literacy for a range of benefits for your business (and your personal life), including:
Better access to information
Being able to use digital software and leverage the power of the internet can give you access to more ways to gain information, both professionally and personally. Improving your digital literacy gives you access to more resources than ever before to enhance the way you run your business. As your digital literacy expands, so does your knowledge.
Connect more effectively
Email, phone, text, video conferencing — there are so many options to connect with colleagues, friends and family. Texts are fast and informal and great for short messages or if you need to know something quickly. Using video conferencing platforms for personal face-to-face connection or support, and feel comfortable enough to ask the questions you really want to know.
Enhanced appeal
Your willingness to tackle new things and ability to navigate digital platforms shows that your business is ahead of the pack. Being open to technology and the capabilities of the internet is a strength in our modern world.
Getting to know digital and online tools
Communicate, learn, plan, coordinate and explore — there's an app, program or tool for just about anything. It's impossible to know how to use them all, but being competent in a few of the most commonly used platforms will go a long way. Plus, you can generally apply your skills across many once you have the idea. Understand the ways digital platforms may be used, which are popular and what's expected of you when using them.
Video conferencing
Though it's been used in businesses and homes for many years, video conferencing has been incredibly useful and popular during 2020 to give us access to a face-to-face communication experience without leaving our homes. Zoom, Skype, FaceTime, Google Meet — there are countless platforms to use so we can see one another, talk to one another and even share our screens. This makes learning, working and staying connected accessible with nothing more than a computer or phone and an internet connection.
File sharing
Sharing and storing files can use a lot of space, but there are many online places who are happy to share some space with you. OneDrive, Dropbox, Google Drive­ — there are plenty of options to choose from when you need to share a big file or many files, or if you want to store your files somewhere and provide select others (or anyone) with access to them.
Email etiquette
Hardly a new technology, email has been used personally and professionally since the 1990s. In today's workplaces and educational settings, email is vital and used frequently and has long replaced the fax. Emails are used for sending messages, invitations, files, images and links. Good email etiquette can impact how you are seen by others, so it's important to get it right.
Use clear subject lines: Keeping email communications efficient and easy to find is best achieved with clear subject lines that stick to the topic of their contents.
Check your spelling and grammar: Professionalism is a must via email, and correct spelling and grammar showcase your communication skills and attention to detail. Avoid emojis and text shorthand (brb, lol, thx) as a general rule. Personal email? Feel free to have a little fun!
Assess the email trail before forwarding: Forwarding an email can be very efficient, but keep in mind that not every piece of information may be appropriate for the next recipient. Check through the email trail of replies before forwarding it on.
Make note of attachments: If you're attaching a file to your email, let the recipient know. And similarly, if you're telling your recipient there's an attachment, don't forget to attach it before sending.
Quick tips for building digital literacy
If you're not yet confident about your digital literacy, open your mind to learning. It's not as overwhelming as it looks to become online savvy and with some time and patience you can reap the rewards for managing and communicating with employees, searching, storing and presenting information and collaborating with your teams in digital spaces.
Jump in and try
Don't be afraid! Download a couple of apps, visit a few websites you've heard about and just explore. Just use your common sense, like avoiding entering payment details or testing out sending features with anything private.
Set goals
Doing everything at once might just end up confusing. Break your goals down and celebrate the smaller wins. You'll be doing it all in no time.
Ask for help
With so many apps and devices to be across, it's not surprising if you can't get your head around a couple. It's great to ask for help — that's the best way to learn.
It's good to know that once you begin to improve your digital literacy, it gets easier to expand your know-how very quickly. When you're getting started, be patient with yourself and forgiving if you take a little longer to get the hang of things.
Before you know it you will be running a glitch-free Zoom session with ease.
Thinking about heading back to study in your later 20s, 30s, 40s or 50s? This means you will be returning as a mature age student. If it's been a while since you last studied, whether it was in high school or undertaking a course, you might feel a little nervous. But there's no need to worry – it's not as daunting as it sounds.
Studying as a mature age student doesn't have to be difficult, especially if you choose a course that is best suited to your goals and circumstances.
There are many reasons to return to study, and gaining a new qualification might enable you to take the next step in your career. When deciding on an appropriate course you might ask yourself a few questions, like:
Does this course offer flexible learning?
Does this course suit my needs and aspirations?
Will this course lead to rewarding career progression?
Once you've answered these questions you might consider some strategies which will help you ease back into learning. It's never too late to return to study, and there are plenty of simple and effective ways to make the process easier.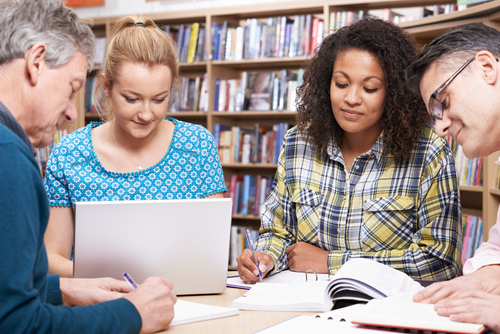 Choose flexible learning
A good way to achieve a healthy balance between life and study is to choose a course with options for flexible learning. The transition to online learning fast-tracked by the pandemic has made accessing education a lot easier for many people, and there are a wide range of benefits to studying online. For one thing, your schedule is up to you which makes it far easier to manage study with work or family commitments.
Flexible learning doesn't mean you'll miss out on practical training or support either. Catalyst's registered training organisations have a dedicated team of trainers and professionals who support you every step of the way, and connect you to all the resources you need.
Get organised
Organisation and planning are the keys to managing a busy schedule, and if you have a lot on your plate it might be a good idea to get everything ready before your course commences. This might look like:
Preparing for study by purchasing materials like books and stationery
Understanding what is expected of you in terms of assessment
Taking note of key dates
Arranging child care
Adding study time into your weekly routine
Planning your work roster around study dates
Familiarising yourself with the online learning portal and any computer programs or technology that will help you to learn
With a little planning, you can ensure your transition to studying will be as smooth as possible.
Reach out for support
Remember that if you're feeling overwhelmed, with the right trainer support is never far away. Your learning and wellbeing are the number one priority at Catalyst RTOs, and we encourage learners to take advantage of services designed to ensure you feel capable and supported. We have Learner Success Teams so learners have the opportunity to ask questions, discuss challenges to help identify solutions to any issues you might face. The types of things the Learner Success Teams can help with are:
Language support, including for those who may not have English as their first language
Study tips for success
Advice on how to maximise your learning potential
Literacy and numeracy support
Assistance with securing placement and preparing your resume
Taking advantage of support services means RTOs working together with learners to maximise the learning experience.
Embrace technology as a mature age student
Technology is something we cannot live without, but for some of us learning how to use it feels like a difficult, daunting or downright terrifying task. Whether you're tech-savvy or have trouble turning your phone on, embracing technology can be really helpful in terms of study.  If you're worried, just remember that most of the technology used at quality RTOs is designed to be user-friendly. If you're unsure how to use a program or device, don't despair. Just ask for some help!
Returning to study could be the most rewarding thing you do and can change your life for the better. Catalyst's RTOs specialise in aged care and early childhood education courses for those starting out right through to experienced individuals wanting to upskill. They also have a range of short courses that can level up your knowledge and skillset.
Head to our RTO websites to learn more about our course offerings and discover the fulfilment that can come from studying as a mature aged learner.
Each year International Women's Day is acknowledged on 8 March with the mission of celebrating women across the world. It is a time to recognise how far we have come in the pursuit of gender equality but also how far we still have to go.
The message is clear: Women's rights are human rights, and International Women's Day encourages communities to reflect on how we can continue to do better.
Did you know that in 1911 only eight countries across the globe allowed women to vote? And while today we strive to achieve equal pay for men and women, equal work was unlikely, with women often denied the opportunity to enter the workforce.
In Australia, conversations are happening along with a gradual change toward equality in many areas. It's exciting to know that today there are many women who feel they have not encountered discrimination or faced barriers to achieve success in their lives. Unfortunately that is not the experience of all women.
International Women's Day is a call to action to stand up for women across the globe. This includes women who are further marginalised due to ethnicity, disability, religion and sexuality.
Women's crucial contribution to the workforce and community
Caring, compassionate, talented, professional women fulfil the majority of care roles in Australia — a fact that should not be taken for granted.
At Catalyst Education's RTOs we have seen many people make incredible and inspiring contributions to early childhood education and aged care, with the majority of these being women.
Their work changes lives for the better — laying the foundation for children to have the best start in life, and supporting the elderly to live with dignity as they age.
Challenging gender stereotypes in aged care and early childhood
In a gender-equal world we can provide more opportunities to reinforce the fact that caring is a human response of which both men and women are capable of. Gender equality can enable us to work together to make a difference.
Even in Australia, gender stereotypes continue to have an impact on career choices for both women and men. While providing care and the desire to help and make a difference to the wellbeing of others is a human quality evident across all genders, care roles are still typically viewed as roles for women.
While around 30 percent of aged recipients are men, only 10 percent of carers in the sector are male. Female aged care workers make up approximately 90 percent of the sector's workforce. This significantly high percentage of women in aged care roles is similar across all western countries.
Meanwhile, early childhood education in Australia is equally available to young boys and girls, yet when it comes to the workforce, around 97 percent of educators are women. That leaves as little as three percent of educators who are male.
The movement behind days like International Women's Day help us to empower women to reach their fullest potential as a human being, not just as a women.
Our thanks to women on IWD
Women are a vital part of our team as trainers, support staff and leaders. This International Women's Day, and every day, we send our thanks to all women. To the women we work with, we acknowledge the brilliant work you accomplish and the immense contribution you make.
At Catalyst, we will continue to support women to find the right career for them and succeed at every level across the workforce and in our communities.
As schools return for the year ahead, the Victorian Government's Head Start traineeship program will make its mark on the early childhood education sector.
Head Start Apprenticeship Traineeship Program is supporting essential sectors like early childhood education to develop a highly skilled workforce while also allowing young people to make a start on their careers while completing their schooling.
Catalyst RTO Selmar is proud to be the partnering early childhood education course provider for the Head Start Apprenticeship Traineeship Program.
What is the Head Start Apprenticeship Traineeship Program?
Head Start is a new education pathway enabling secondary school students to make a start on vocational training. The program helps students to develop skills and experience that are valued by employers to students to get the best start in their careers.
Designed for students who are currently completing secondary school, Head Start presents the opportunity for young people to complete their Victorian Certificate of Applied Learning (VCAL) or Victorian Certificate of Education (VCE) while undertaking paid on-the-job training that leads to a vocational qualification.
The Head Start Apprenticeship Traineeship Program recognises that students learn in different ways, have different passions and can empower them to make their own career choices.
As a school-based traineeship, Head Start tailors vocational qualifications to make it achievable for students to complete their secondary school studies, as well as vocational training and paid practical training.
Rather than leave school to pursue a qualification and employment, students can continue to complete their secondary schooling while gaining the confidence, capabilities and skills needed to thrive in growth sectors such as early childhood education.
How Head Start supports Early Childhood Education services
Trainees can be a valuable addition to your early childhood education workforce. Traineeships present an advantageous opportunity for employers in early childhood education who seek to effectively train staff on the job within their workplace environment. This means the chance to develop the ideal team for your workplace from their commencement of training and beyond.
The Head Start Apprenticeship Traineeship Program matches your early learning service to a committed trainee. From there, you will be provided with one-on-one support from the Head Start Coordinator.
The Head Start Coordinator will assist you by creating a Head Start Pathway Plan for your trainee that is tailored to your centre. A trainee will be supported through their CHC30121 Certificate III in Early Childhood Education and Care coursework. This means you can enjoy the benefits of adding a passionate trainee to your team, without disruption to the way you like to run your centre.
Head Start is an opportunity for your early childhood education service to grow, training employees to meet the needs and standards of your business, improving retention along the way.
Selmar's partnership with Head Start
The team at Selmar is committed to supporting young people in becoming future-ready and for the early childhood education sector to build a high quality, talented workforce. As such, Selmar is excited to be partnering with Head Start as an approved early childhood education and care training provider.
The experienced team of trainers at Selmar will be delivering quality training and conducting practical placement observation to maximise the outcomes for all involved with Head Start.
Head Start is focused on empowering young people to make a difference in the meaningful early childhood education sector. For early learning services, highly skilled and confident employees are always sought after and Head Start trainees will be equipped with the training and practical experience to thrive.
The start of a new year often comes with a renewed energy and desire to hit the reset button. This is a great to time to assess your goals for the year and work out what you need to do to achieve them. Many business owners and managers are now thinking about what they want their business to look like this year and beyond.
It's good to start at the end goal and work back from there so you can ensure you create an effective pathway to take your business in the direction you want it to go. This might include things like a reshuffle of your team, creating upskilling opportunities for your staff or building on your team to meet demand. First things first — ask yourself the key questions to help ascertain what your business needs.
What will your business look like in the New Year and beyond?
The answer to this question really depends on your approach, your focus and your current situation. What do you want your business to look like? Are you looking to grow? Do you have new projects in mind? Are there certain key areas you want to improve? Do you want to build your team? How do you want your staff to function and work together?
Write down a few questions like these and start noting some answers that come to mind. Consider prioritising them, and jot down what you think you can or need to do to make these goals become a reality.
Tips for recruiting new staff
If your goals include recruiting new staff or training your team, keep reading for some useful advice.
Recruitment takes time and energy, so getting right from the beginning is crucial. These tips will help:
Take your time preparing your job advertisement:
To attract the right person, you need to paint a clear picture of what the role involves and the type of candidate you are looking for. Describe your business and its values. Explain the expectations and try to be specific where possible. Consider also what you believe the right employee would be looking for and incorporate information that they would be interested in — this might be your employee benefits, flexible hours or salary perks. In creating the best possible job advertisement, you will hopefully narrow down the applicants to those who are well-suited.
Ensure they are well-trained:
When reviewing job applications, it's one thing to know that an applicant had completed the required course or has the necessary experience, but why not dig deeper? Understanding where a person has completed their training can give you some further insight. Try to get an insight into which course providers training that will align their graduates with your approach to aged care. If they're new to your sector, what sort of expectation do you have for them around hands-on experience? Could they have completed work experience or practical placement as part of their training? For many sectors, that hands-on experience is invaluable and quality training providers incorporate it many courses.
Consider their adaptive skills:
Training is important and knowing that your potential staff member has trained with a quality course provider is a big tick. However, don't forget to consider their adaptive skills too. Sometimes known as soft skills, these qualities are crucial to support their technical skills in the workplace. Think emotional intelligence, communication, problem solving abilities and time management. These are vital for those working with others, in teams or communicating with customers or clients.
Ask the right questions:
When it comes time to interview your shortlisted candidates, think carefully about what questions you will ask to decide if they are the right fit. Some great questions to consider might be: What characteristics do you think are important for working in this business? What do you believe we do? What do you want to achieve in your role? Don't forget to ask yourself questions when considering a candidate too — do they have the skills needed for the role, and will they help you achieve your business goals?
Retaining and supporting staff
Effective recruitment goes beyond the initial application, interview and hiring phase. Quality staff should be embraced and supported in order to keep them feeling fulfilled and nurtured as part of your team.
A key way to ensure employees experience job satisfaction in your workplace is by offering them ongoing training opportunities or professional development. This can increase their motivation and passion within the sector, keep them up to date with best practice and support their own career progression goals.
Careful recruitment along with upskilling your team can improve their ability and motivation to do their job to the highest standard, which can in turn help you achieve your business goals. Make this year the year that your business shines.