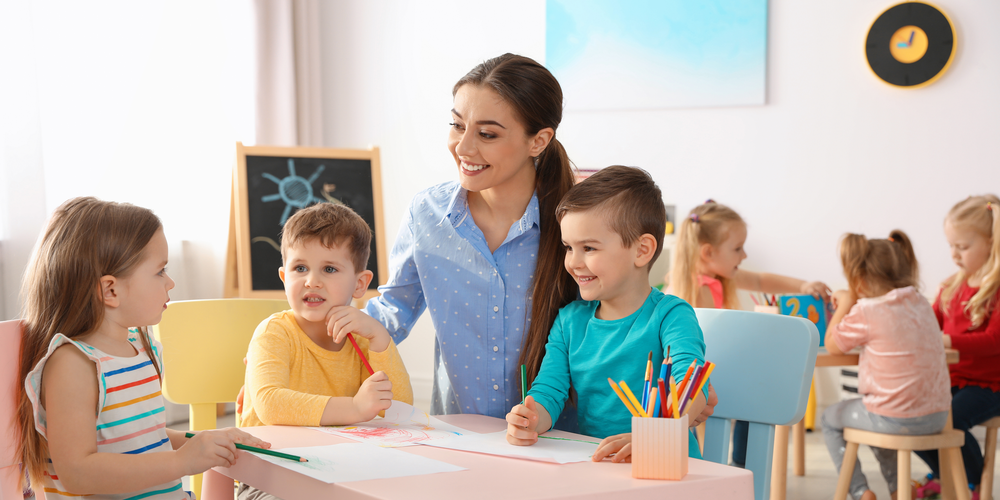 Showing gratitude can mean a lot to people, and Early Childhood Educator's Day is the perfect time to say thank you to early childhood educators for the inspiring work that they do.
On Wednesday 2 September, 2020 take the time to show the early childhood educators in your life and community how much you appreciate them. Stepping into children's lives during a crucial time of development, educators play an important role in supporting children as well as their families. As the pandemic has shown, many families rely on early childhood education and care settings to enable them to give their children the best start in life while still going to work and managing their own lives.
Here at Catalyst Education, we are continually proud of the incredible commitment that educators have to children's wellbeing and development.
Making a difference for children
Each day when early childhood educators head to work, they dedicate their time to nurturing children from as young as newborn babies through to toddlers and pre-school. Educators provide opportunities for children to play, grow and engage with the world, discovering and exploring as they go and learning about themselves.
While the time early childhood educators spend with children in their care may be short, it can make an impact on children's lives for many years to follow. According to many studies, a high-quality early childhood education experience can contribute to a child's educational success well into their formal years of schooling.
There is no single 'type' of person who thrives as an early childhood educator. Early childhood educators are all unique but they do share an unwavering commitment to laying a solid foundation for children's education, wellbeing and development. Combining their patience, flexibility, fairness and open-mindedness, educators make it their mission to ensure that children feel cared for, seen, safe and engaged throughout their time in child care settings.
Commitment to quality learning
The experienced early childhood trainers at Catalyst RTOs Selmar and Practical Outcomes, along with countless learners we meet show us just how passionate the workforce in this sector is. We see and hear the love they have for shaping children's futures, which contributes to their ability to grow and learn throughout their lives.
Children deserve to have access to educators who are highly trained and equipped not only from a pedagogical perspective but from a practical perspective too. We take great pride in providing our learners with the training needed to be capable of teaching children how to be adaptable, resilient, lifelong learners who can meet challenges with confidence and a healthy sense of self-worth.
Ways of thanking early childhood educators
Educators help children to understand many occasions every year, helping to craft cards and gifts for Mother's Day, Father's Day, Christmas, Easter and more. Many parents will have keepsakes they cherish because of the thought and commitment from educators. This Early Childhood Educator's Day, let's return that same thoughtfulness by celebrating them! Here's how:
Make a video to say thanks
A quick video saying thank you to the early childhood educators for their role in your life will make them feel appreciated.
Deliver or send a thank you note
Bring a note in to centres to display in a designated spot or post a thank you note to educators letting them know how grateful you are for their work.
Say thanks on social media
A public show of gratitude is always nice, so join in the fun of Early Childhood Educator's Day and post something for the educators you know and love via social media. You can show support for the occasion on social media using the hashtags #LoveMyECE and #EarlyChildhoodEducatorsDay.
Your show of gratitude lets educators know that we see and appreciate the inspiring work they do for children and families. The challenges of this year have shown even more just how important their role is for communities.
The Catalyst Education team sends a heartfelt thank you to all early childhood educators!
Go back to News