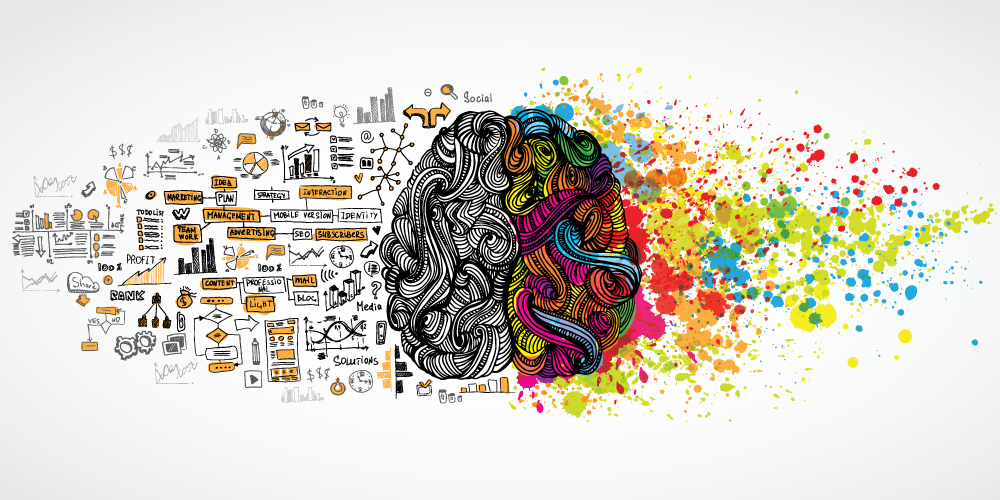 It was late last year when the Catalyst Education team first embarked on our journey into Design Thinking. As a leading training company, the opportunity we wanted to tackle was how to further improve the learner journey and learning experience to help our cohorts thrive, beyond the current status quo.
For Catalyst, the learners in our Registered Training Organisers (RTOs) along with our employees are central to our success, therefore it was imperative to get it right, and generate a positive, engaging experience. With existing expertise within the business, Design Thinking methodology was adopted with the intention to embed collaboration and inclusion, fast testing and learning into our project while avoiding big impacts to the business.
It's easy to tackle a challenge by making assumptions (and you know how that old saying goes) — Making assumptions is generally unproductive, misses the heart of the opportunity and can end up in costly mistakes with precious time wasted. Design Thinking is a process that has simple to follow steps, bypassing assumptions and results in true understanding of the real and current issues. It also has in-built solution making mechanisms that lead to well-informed choices to inform change.
This might sound like change management, so it's worthwhile highlighting that Design Thinking is a human-centric approach, with empathy being the key player. This means to create desirable and successful solutions, we first are required to know our audience. Really knowing them, what's their pain points, what are their fears, what gets in the way of their aspirations, etc. Design Thinking transforms the way we do what we do and help us to evolve. It's the epitome of reflective practice and compassionate leadership.
So, what are the steps to Design Thinking Methodology?
Empathise
Define
Ideate
Prototype
Test

1. How we empathise
Addressing the opportunity, we spoke to our learner cohort. Who are they? What are their personal challenges? What are their needs, their motivations? These are the questions we asked and then we listened deeply, recording the feedback.
This phase is all about discovery. Assuming you know nothing and having infinite curiosity is the best place to start here. It's the foundation of evidenced based, intentional learning. We collected qualitative and quantitative data by conducting 2 hour-long, face to face and over the phone interviews with approximately 100 learners.
When identifying your audience, be aware and select a cross-section, for us, this was our learners. From super happy to the really disenchanted, to get a broad understanding of who our learners are and what challenges they face. We did a deep dive into their lived experience.
Our assumptions were challenged. We stood back and empathised again by looking inward at ourselves, surveying 80 of our trainers, plus our operational staff. We wanted to see the picture from multiple perspectives. It took commitment and two and a half months to complete this discovery phase and gather all the data we needed to map out the learner journey. Hots spots of opportunity began to emerge — what we learned was invaluable.
2. Defining the challenge
Okay, now armed with lots of information and insights, what's next? Create a problem statement, one that speaks to the real experience from the human-centred lens. So how can "human-centred" be applied to a statement?
When creating our problem statement, a non-human-centred approach sounds like, "We want to improve learner retention." (Our needs front and centre). A human-centred approach sounds like, "Our learners require more hands-on support to feel confident and engaged in their training." (Learner's needs front and centre.) See the difference? Creating an articulate, encompassing problem statement is pivotal to the phases that follow because it drives the ideation of solutions.
3. Time to ideate
This is when rubber meets the road for an organisation moving through Design Thinking and it's the super fun part. Catalyst put together an ideate workshop that had representatives from across the entire organisation. This internal engagement created buy-in and ownership of the process; creating personas, avatars of typical learners and trainers, and their lived experience. It capstones the empathy phase. The off-shoot of this was the whole company got in touch with who the learners really are, resulting in so much more information to assist with getting to the core of learner challenges.
The purpose of the ideate stage is to ideate solutions, to shift the focus from problem-fixation to being solution orientated. Guess who grows in that process? In a half-day workshop, we asked everyone to contribute an idea on how to tackle the opportunities of the learner and trainer personas.
The synergy from those involved was electric. Everyone was engaged and collaborated to come up with ideas to address the various pain points and out of this came many inspired ideas. No idea was off limits, which helped everyone to think outside the box. We collated the brainstorm and rated the ideas into two categories: Easy – Hard to implement. Low – High Impact
4. Putting a prototype to the test
From the ideate ideas we chose the best ideas; i.e. high impact and simple to implement. This was our priority tool for establishing what to tackle first in short and long-term opportunities.
Four prototyping teams were set up within Catalyst. The focus areas were:
onboarding experience for learners,
pain points for learner success,
support from trainers,
program design.
Each team chose one idea that rated highly and designed a solution to evaluate the viability in real world application. What makes this so effective is that you can test your prototype on a sample group, evaluate its success and if it doesn't create a positive impact, the investment is small and there are plenty of other ideas to from the ideate phase.
Our teams were deeply engaged and invested in the success of their projects, which came from the high levels of collaboration in the ideate phase. They owned the solutions. Because of this, the preparation in the protype projects was thorough, collaborative and well-informed. Catalyst had success on our first round and each of the projects is now being implemented business wide, and well supported by the advocates created through the process.
5. Test
Evidence! Where's the evidence you may say. It's not enough to do the first 4 steps, testing and measuring is critical. Assumptions can sneak in anywhere. Implementing further surveying and measures for success are key to assess prototype projects.
It became clear early on in our Design Thinking process that the outcomes for Catalyst were going to be game-changing. It shouldn't be a surprise in some ways, as we took a holistic approach, which enabled Catalyst to see the entire picture, not just a snapshot of their perceived challenges.
The result went beyond the positive impacts and improvements made to learner engagement and the curriculum, the process genuinely created a new way of thinking for the Catalyst team right through from executives to trainers, the marketing team to sales and everyone in between! This was the biggest surprise from the Design Thinking process — that our people changed the way they think and operate.
Catalyst now trusts our people to be solution builders. And our people at every level feel empowered. They feel that their voice is heard and that they can truly contribute to the greater purpose, creating positive change for themselves and those around them. Because they can, and they did. It all started with Design Thinking.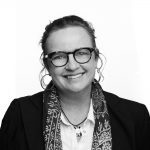 Head of Learning and Teaching | Catalyst Education 
Go back to News