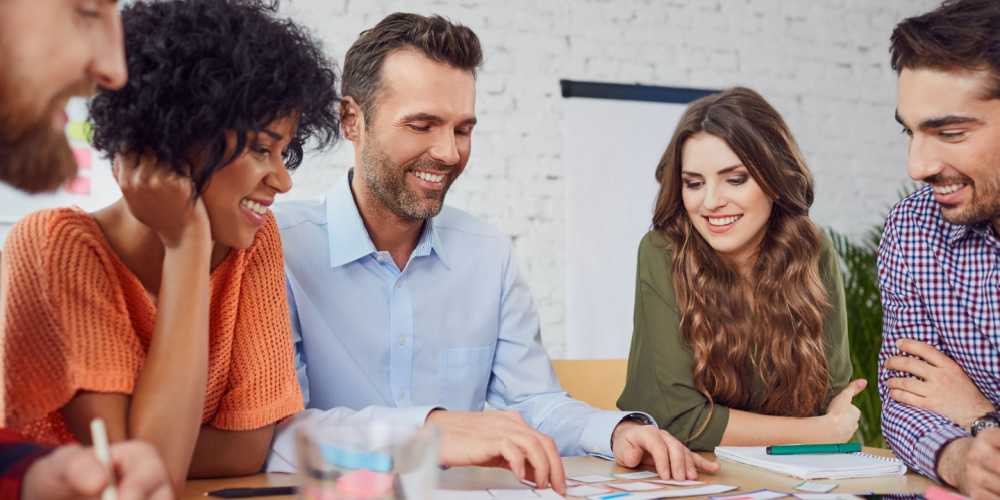 Aged care and early childhood are in critical need of skilled workers. But it's not all bad news – one of the upsides to a skills shortage is a renewed focus on jobs, skills, training and workplace satisfaction.
Quality training providers play a key role in these times. It starts with education, and our job is to maximise opportunity and support positive outcomes for everyone involved. It's an exciting time for aged care and early childhood education, with almost no end to career opportunities in these vibrant, thriving sectors.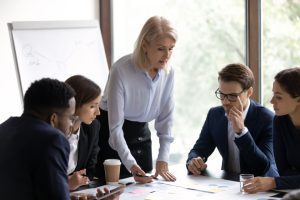 Addressing skills shortages
It's no secret that both aged care and early childhood education currently face serious skills shortages. Recent reports suggest that in early childhood alone, an influx of over 6,000 workers is needed to address the crisis. Aged care finds itself in a similar predicament: a recent list compiled by SEEK positions aged care as the third most in-demand job in Australia.
While this sounds critical, it's not all doom and gloom. Yes the sectors are under strain, and it's going to take a mutual and sustained effort between organisations, training providers, sector leads and employers to attract and retain staff. This is going to be a priority in coming years, but it doesn't take much to see it as an opportunity.
The upside of high job demand
The good thing to come out of all of this is that there have never been more opportunities within each sector, not only for employment but for change, development, innovation and growth. For organisations and employers, this is an opportunity to refresh, reorient and streamline your workforce. Job demand drives wage growth and attracts better workers to the sector.
It's time to invest in staff, encourage professional development, take advantage of opportunity and enjoy the mutual benefits having a skilled and passionate workforce can provide.
How our RTOs support sector growth
Choosing a quality training provider means choosing viability, confidence and growth. Catalyst is proud to be at the helm of some of our country's most reputable training providers in aged care and early learning.
As the aged care sector continues to respond to the findings of the Royal Commission into Aged Care, the focus will be on quality training and investment in skills across the sector. The goal is to put people at the heart of aged care, and this means supporting workers as well as clients. The aged care workforce is the heart and soul of the sector – engaged, passionate and confident workers will deliver the best possible care.
In early childhood education, the future is in the hands of educators. Exceptional education is possible – it's just a matter of providing the right training and support for our future educators. It's important to highlight the benefit of ongoing training, which ensures centres continue to deliver the highest standard of education and care for families. Quality training also enhances each centre's ability to meet requirements set out by the National Quality Framework and Early Years Learning Framework, contributing directly to higher NQS ratings when it comes to being assessed.
We might be biased, but for us it's the training organisations that are the pulse of the sector. Education and training is the lifeblood of both aged care and early childhood, helping to develop future leaders, inspire passionate carers and funnel desirable workers into the organisations and businesses that desperately need them. We're proud to say that after training with us, most graduates report that their studies led them directly to a job.
Start on your journey with online learning
One of the goals of vocational training is to make learning as accessible as possible and conducive to getting a job. That's why our RTOs offer most qualifications in aged care and early childhood education via flexible online learning.
Studying online gives learners the ability to choose when and how they study, enabling them to balance work and lifestyle commitments. Most of our courses take about twelve months to complete, and learners have access to a range of helpful online resources as well as dedicated advisors.
For employers, encouraging current staff to gain new qualifications, upskill or reskill via online learning is a meaningful way to promote professional development. Training providers can work with you to identify and deliver the most rewarding professional development opportunities for your organisation.
Kick off a rewarding career with a traineeship
Another way to get started is through a traineeship in aged care or early childhood education. A traineeship is a type of vocational learning where you train and study at the same time, providing opportunities to earn while you learn. Trainees apply skills and knowledge in a real workplace, in real time. For employers, taking on trainees provides access to wage subsidies and government funding as well as the opportunity shape the workforce you want.
Career outcomes in aged care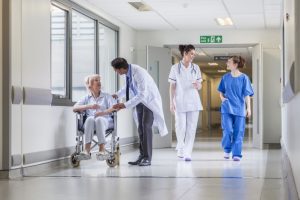 Aged care is a diverse sector with many different roles available. It all depends on where you take it.
For learners, starting out with a Certificate III in Individual Support is the first step to working in a sector where you'll be promoting the dignity and wellbeing of elderly people.
For those already working in the sector and employers looking to promote professional development, upskilling, reskilling or gaining a new qualification could see workers take on new responsibilities and open up pathways into leadership, leisure and health and community sector management.
Some aged care career outcomes include:
Personal care worker
Residential care worker
Program co-ordinator
Community service co-ordinator
Leisure and Lifestyle co-ordinator
Community or disability support worker
Career outcomes in early childhood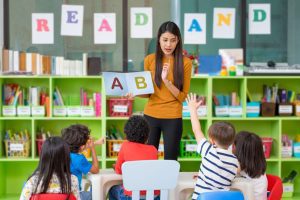 This year, the early childhood sector is set to be injected with increased funding, which means better care for more families, increased employment opportunities and a more vibrant sector all round.
Your career is what you make it, and for those looking to get started, a Certificate III in Early Childhood Education and Care is your passport into this thriving sector. Once you're there, you'll promote learning through play and make a difference in the lives of children and families.
For those already working in the sector and for employers who wish to invest in future leaders, supporting staff to gain further qualifications means opening doors to leadership, management and even teaching.
Some exciting career outcomes for early childhood education include:
Early childhood educator
Nanny
Family day care educator
Kindergarten assistant
Room leader/Lead educator
Assistant Director
Centre Director
Kindergarten or Primary School teacher
Start enjoying the rewards
Aged care and early childhood education aren't going anywhere. In fact, these thriving sectors are only set to grow, adapt and become stronger. When we work together to promote the health and viability of these important sectors, we can all enjoy the rewards. Quality training is where it begins.
Go back to News